I would fear death rather than fearing condom carry-Muramira
Rwanda NGO Forum on HIV/AIDS and Health Promotion (RNGOF on HIV/AIDS & HP) has reminded citizens of Bugombo sector in Gasabo district of the importance of accessing sexual and reproductive health and rights services as well as knowing their HIV status.
The forum also enlightened citizens how it works with authorities responsible for mitigating the spread of the virus. The call was made, on December 16, 20121, by RNGOF on HIV / AIDS & HP during the open day on the prevention of HIV and teenage pregnancy, which was held in Bumbogo sector district of Gasabo.
The event was also the opportunity to provide information on sexual and reproductive health services to the community, fight against GBV; legal aid, short-term family planning services, HIV testing and Covid19 vaccines.
The neighborshood where the campaign was held records a high number of teenage pregnancies and unwanted pregnancies.
Having access to sexual and reproductive health information and services is still facing challenges according to 75-year old Pauline Mukamuganga, a citizen of Bumbogo sector.
She confirmed this saying that her two daughters gave to birth at home adding the born children also gave to birth at the age of 15.
She said that if they had had information about reproductive health, they would not have encountered such a situation.
" If i see my child with a condom , I will see them as a hero because he or she is protecting herself or himself from what happened to my daughters and her children," she noted.
Health Development Initiative (HDI) Human Rights and Litigation Officer Christopher Sengoga reminded the community of the importance of knowing their HIV status.
He stressed that services and information are available today closer to them and that citizens should take advantage of this opportunity to protect their health.
"It is good that we are all here today as we remember the duties and tasks of each of us to end HIV/AIDS, teenage pregnancy and the defiling of children," said Sengoga.
RNGOF HIV / AIDS & HP Chairperson, Bernard Muramira affirms that access to health care is a basic human right, and therefore the community should always access information about reproductive health, HIV prevention, etc.
Muramira reminded that covid-19 should not make citizens forget that HIV/AIDS is still a threat.
He urged citizens who are ashamed to wear or carrying a condom saying instead of being ashamed of carrying a condom, I would be ashamed to die."
Muramira said their umbrella of 138 NGOs carried out campaigns in every district sensitizing young people about preventing teenage pregnancy and tackling HIV/AIDS.
Yvonne Banamwana, Data Manager at the Gasabo District health unit urges citizens to avoid rumours and rather access their reproductive health services to protect themselves during sex in order to fight against unwanted pregnancies and HIV.
The sexual and reproductive health and rights service is free in all health centers in the country. This service is also available in every village in Rwanda for community health workers, as Eliphaz Karamage, adolescent health worker at Rwanda Biometric Board-RBC).
He urges parents to encourage their children to access reproductive health and counseling services because they are free.
Last year, 19,701 teenage girls from all over the country gave birth between January and December 2020 according to statistics from the Ministry of Gender and Family Promotion (MIGEPROF). According to Gasabo District, more than 420 teenage girls were Impregnated in 2020-2021.
Pictures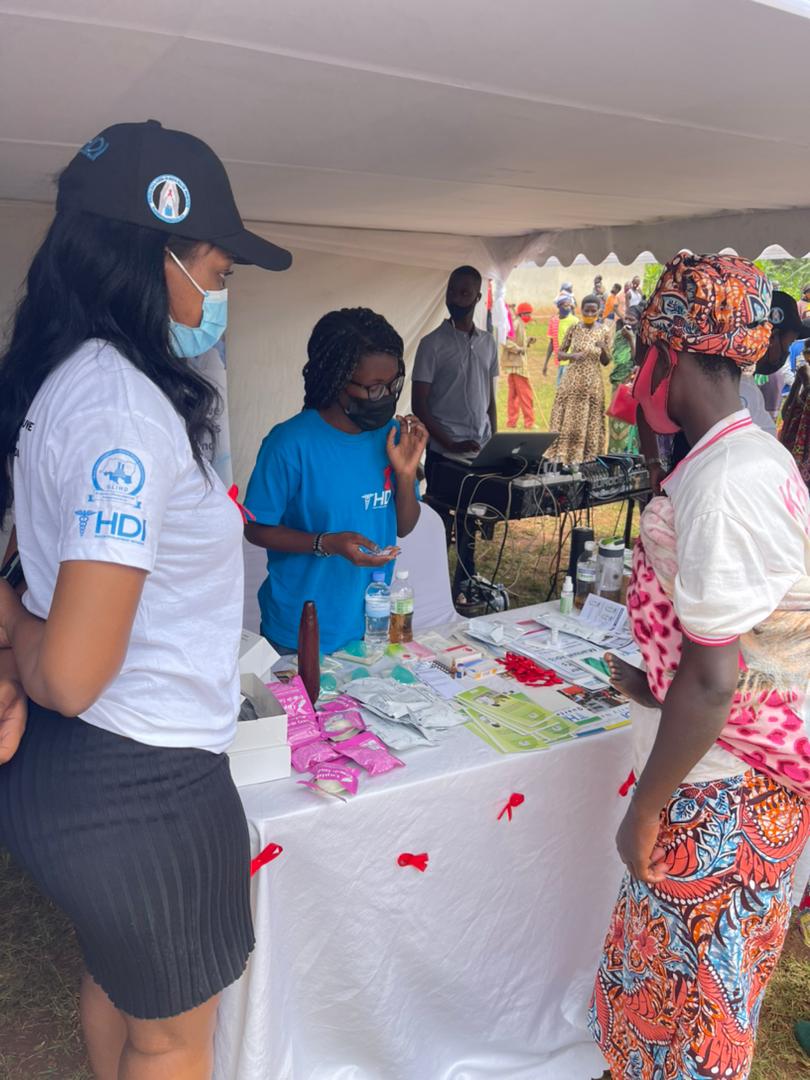 Deus Ntakirutimana